Simple, transparent pricing. Always know what you are paying for.
We always deliver safe Android Reviews assuring clients' personal account full safety. Our trusted assigned app testers from different corners of the world, who use various devices and IP addresses, provide genuine app reviews. Our testers always install the app, check it, and then write a review and put a high rating. The app's testers keep the application on their personal devices for up to 3 months.
We provide an option to pre-schedule a daily number of review that will be delivered. You can easily schedule the number of reviews to be delivered per day. Choose the number of review in keeping with your personal requirements. We will follow your instructions. Our specialists can also calculate the best delivery speed for your app.
We assign the reviews writing process to writers with many years of successful experience of performing unique positive reviews. Surely, you can choose whether to ask our writers to perform your review or provide your own content. Feel free to upload the texts and we will follow your instructions. We can provide reviews in different languages if needed.
In our practice, we have never faced any Google attempts to delete legal reviews. We always follow Google's Policy and provide reviews from real users only. Since we never violated the rules and policies, our reviews always remain safe. In case, the reviews removal happens, we will provide for free the supplementary reviews.
We provide genuine permanent reviews from real users, thus they will stay forever. Even after the app full upgrading, the reviews will keep on visible.
We used to send a notification and a detailed report on payment email address marked during the registration process. For better users' convenience, we can also provide screenshots of reviews, usernames' list and dates of reviews inscribed.
How to Buy Android App Reviews and Reach App Success
The mobile application market is full of various advanced applications that offer numerous features and options. Finding the app can be quite a challenge since the modern Google Play Market gathers over a few billions of existed apps. In order to make your application appear in the search results on the top positions, it is crucial to conduct a professional app promotion campaign.
It is essential to increase the number of downloads and installs constantly to stay in the top positions in the Google Store ratings. With such a main goal, make sure you have enough Android app reviews and positive feedback to distinguish your application from the bunch of other familiar apps. These exact characteristics allow improving the app's visibility and popularity significantly.
We provide high-quality Android app reviews for clients who care about their status and app ratings. We deliver only reviews that are safe and written by genuine users only since we care about our clients' personal welfare. MobiRink delivers an opportunity to run an advanced mobile Android app marketing campaign gaining numerous positive reviews and feedback from genuine users, professional search optimization services, and app store rating upgrading.
Positive Reviews and Improved Google Play Ratings
The expert Android mobile app promotion campaign, which is aimed at delivering improved reviews and ratings, brings the next advantages for users:
The Google Play rank improvement;
The rise in app visibility;
Topmost search results achievement;
Downloads and installs' increase;
High-grade search optimization.
MobiRink is one of the most forward-thinking app promotion services on the current market, thus we know what Android reviews and feedback your mobile application needs for its boost. Moreover, we realize how to deliver the ordered services quickly and in a full amount.
We run effective app promotion and search optimization campaigns by the means of our advanced self-managed platform. MobiRink always delivers positive Android reviews and feedback needed for your application success on the Google Play market.
Purchasing Android reviews is an extremely easy procedure. You simply need to select the number of reviews and the ways of app ratings' improvement requested for your app successful promotion campaign, to start getting your benefits immediately. We deliver reviews from real users only, which will be very beneficial for you app rankings improvement.
Google Play Store Reviews Improvement and Optimization
MobiRink is an experienced team of experts who conduct pioneering mobile app marketing promotions aimed at growing the number of app's installs and downloads, Android app reviews improvement and optimization. Our modern app promotion campaigns are aimed at delivering Android app rating increase, app reviews improvement, and mobile advertising goals accomplishment.
MobiRink is one of the most advanced app promotion services on the current market, thus we know what reviews and feedback your app needs for its boost. With the increase of positive reviews, search optimization improvement, and additional app promotion possibilities, your application will face real exposure needed for your Google Play Store rating advancement. You only select how many app reviews you need and what app ratings' improvement your successful app promotion campaign requires, and we will do the rest of the job.
We assign special people to reach your application, download it from numerous devices and different IP addresses and install the app eventually. Our assigned users keep your application on their devices for a few months and generally use it at least 2-3 times per week. Consequently, they know all the features and opportunities your application offers for its users. Therefore, they can write useful and informative positive reviews needed for your successful app promotion campaign.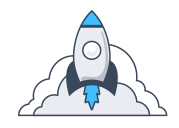 Thanks for ordering our App Promotion services! Your payment has been recieved.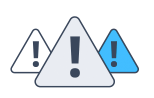 We are sorry but your payment has failed. Please check if your payment details were correct or try again later.
Please fill in the gaps and we will contact you soon.