Seven Mistakes to Avoid Before Launching an App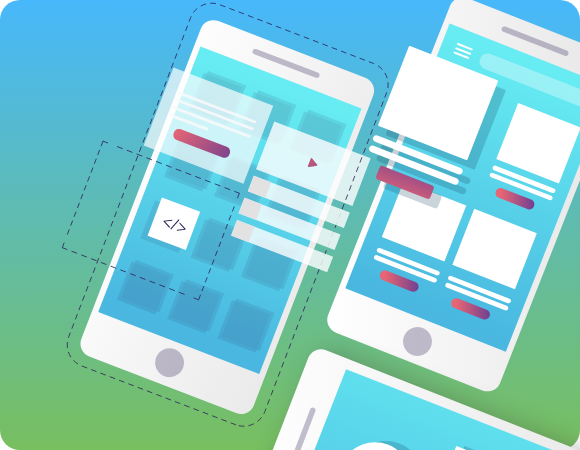 The modern market is full of various applications, but only a small percent of the up-to-date apps are successful. While many developers think that the development process is one of the most difficult phases of the app creation, the launching process and the further promotion stages are extremely important. Without a proper launching and promotion, there is no chances for application to reach high rank positions. The exceptional features of the app makes it interesting, but never gives a full confidence of the app becoming successful eventually.
Main Mistakes to Avoid When Launching an App
You should avoid seven main mistakes if you want your app to become successful. Once dealing with these common mistakes, you will be able to launch an application that will obtain its high place in app store ratings and will become visible.
Avoiding Market Researches
Before launching an application, it is obligatory to conduct a market research. This will help you to find your target audience. Since the modern market has been developing greatly within a few last years, you need to be well aware of your competitors as well. In order to become a successful application, your product needs to succeed on the local market and offer a bunch of improved features. First, you need to analyze similar apps that operate on the market, distinguish its main features, and figure out what other features to offer in order to impress the users. There is no need to conduct a research manually, since you can easily use the advanced tools like Google Trends, Statista, or Google Surveys.
Overlooking the Significance of ASO
App Store Optimization or ASO is a complex of processes aimed at increasing the app's visibility and traffic within the main app store platforms. ASO allows improving the app's ratings significantly, thus it helps to ensure the app's top positions on the market. The ASO also improves every detail of the launched application, including the description, list of features, design, graphics, etc. In order to prepare informative and strong description you can use numerous online writing tools. It is important to work constantly with ASO since this is the continuous and very beneficial process.
Paying no time for UI Improvement
The app design and user experience are important elements that distinguish a great app among other applications. You need to improve constantly the app's design and used experience in order to gain more users who will become loyal eventually. The user-oriented approach is probably one of the top decisions of app developers who want their applications to become successful. Make sure you offer an app with an attractive design as well.
Working without a Marketing Strategy
It is obligatory to create and implement a strong marketing strategy. This advanced strategy is aimed at delivering the best results of app promotion within a strong and well-developed modern market. Various marketing techniques will be very helpful since there is no chance to reach a popularity once ignoring the up-to-date marketing principles. Once providing a strong marketing strategy, you gain your customers base and get closer to obtain a strong positions on the market. When preparing your marketing strategy, make sure to focus on the improved work of modern social networks since they can be great platforms for your application promotion. Social net marketing is one of the most promising types of online marketing. Such popular nets like Twitter, YouTube, and Facebook are the top platforms for an app promotion. You can use other online services to improve your content and a marketing plan as well. The mentioned services offer flawless and original content for your app's improvement.
Avoiding Constant Updates
The modern software and programs are updated constantly, thus every time they work with the improved effectiveness. The same solutions are required for modern applications. Once upgrading an app, you will get a bunch of benefits since your app will remain compatible with all the line of modern devices and improved tablets. This is crucial for your app's proper work.
Providing No Early Access
Even with years of work, you cannot guarantee that your application will be lacking various, even small mistakes. Therefore, it is very useful to offer a demo version for users to test the application and report if any problem occurs. Many users can install the application before the launch due to the function "early access". Besides, once testing the app, users also help to advertise the application.
Paying No Attention to a Feedback
With the "early access" function, you will get important information about your application' effectiveness and possible bugs. This helps a lot to improve the app before its official launch. Moreover, user feedback can be very helpful since users have no desire to lie because they need an improved application for personal purposes. When you can manage every mistake and bug before the launch, you will have no such a need after.
Before launching an application, it is crucial to conduct deep marketing research, find your target audience, and provide a strong marketing campaign in order to make your application visible. Besides, various marketing campaigns and the advanced possibilities of modern social nets can become very helpful for your application successful promotion.